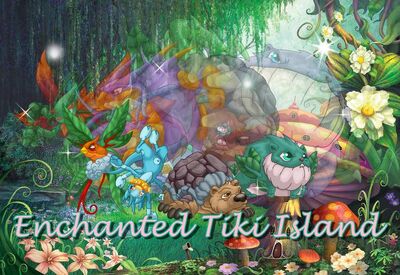 How to get there:
Go to the Harbor on Volcano Island, and you'll notice that there's a long wooden path to the east of your character. You'll see a boat that takes you guys to Enchanted Tiki Island.
New Free Zone of Volcano Island.  Please fill in the skills of ETI Miscrits as you train them!
Miscrits (Please add any other miscrits you find here!!)
Ad blocker interference detected!
Wikia is a free-to-use site that makes money from advertising. We have a modified experience for viewers using ad blockers

Wikia is not accessible if you've made further modifications. Remove the custom ad blocker rule(s) and the page will load as expected.