http://brokenbulbstudios.com/forum/showthread.php?10935-Mar-25th-Announcements
By: Corey Nolan
Mar 25th - Announcements
So far there's just one announcement but it's a big and important one!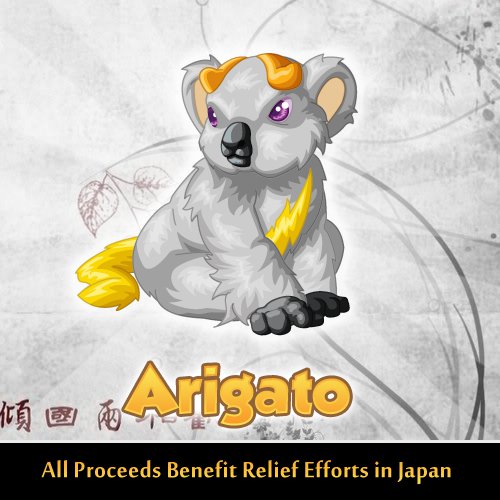 Today is the LAST DAY to purchase Arigato! And with that, you guys may have heard we've found our donor, so I want to give you the details on it!
First of all, the donation will be given to the Japanese Red Cross ([1])
The company we are donating through is the Japanese Chamber of Commerce & Industry of Chicago or JCCC ([2])
Now here's where it gets awesome: first of all, all of this money is going directly towards the Japanese Red Cross, neither the JCCC nor any other organization take any cut of the donation, whatsoever. (This in itself is pretty rare). THEN, the awesome people at the JCCC are matching DOLLAR-FOR-DOLLAR every donation made for them. That means, whatever our donation total ends up being, DOUBLE THAT and that's what ends up going to Japan.
Here are the details on the JCCC's relief agreement: [3]
Just for some numbers: so far, we've raised a little over $7000 in Arigato sales (when the JCCC matches it - that is over $14000 going to the Japanese Red Cross!) This is something to be proud of, guys! Miscrits players are really making a difference in the world. <3 You all rock!
Ad blocker interference detected!
Wikia is a free-to-use site that makes money from advertising. We have a modified experience for viewers using ad blockers

Wikia is not accessible if you've made further modifications. Remove the custom ad blocker rule(s) and the page will load as expected.